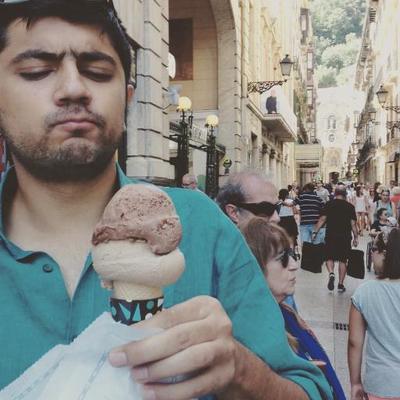 I am an experienced engineering leader who loves to build products, platforms, and teams. Until February 2022, I was working with Blinkit (formerly Grofers) as VP of Engineering - DevOps & Security. Currently, I work at Sportsfam as Chief Technology Officer helping them build their product, engineering team, and a technology strategy.
I spent the last 6 and a half years leading engineering at Blinkit. I joined them in their early days as their first infrastructure engineer. Like at any other early-stage startup, I ended up juggling multiple roles - product engineering, infrastructure, technical recruitment, etc. and finally moving into an engineering leadership role where I headed the Consumer Product engineering division and eventually the DevOps & Security division.
I was pretty lucky to get the opportunity of working on a variety of things at Blinkit. Some of my proud contributions are driving our agile and DevOps transformation, improving our release cadence, building our consumer web product within 2 months from zero, setting up governance practices such as FinOps and IT compliance, building a platform engineering practice, and most importantly growing the team from ~70 to 150+ mission-driven engineers who loved what we were building. I thoroughly enjoyed my time and learned a great deal from all the awesome people on our team.
Before Blinkit, I was associated with other organisations such as Wingify, Mozilla and Plivo in different capacities and contributed to several open-source projects and communities. You can see my qualifications.
I live in Gurgaon, India with my wife and my dog, Django.
---
I have a deep interest in building products and platforms, DevOps practices, SRE, cloud-native technologies, software architecture, and technology leadership as a craft. I speak and write regularly.
You can find more about me on the web: