Mentor & Technology Advisor
For Startups & Growth Stage (Scale Ups) Companies
How can I help you?
Besides my regular job, I love spending time with engineering teams and their leaders learning about what they are working on and helping them on their journey for fun.
Here is how we can work together:
Technical Advisor - to support the leadership with a technical strategy. This is a low touch longer term engagement. This works well for companies that need a domain or technical expert for advise on how to deal with specific technology or organisational problems.
DevOps Coach - I have a strong inclination towards DevOps and love spending time with teams who are looking to learn. I'd be happy to do a pro bono engagement where I can do a couple of sessions to coach and direct your engineering teams and leadership on architecture, engineering practices and culture. This works well to help a team struggling with moving fast and shipping high quality products or looking to become mature in their DevOps journey.
What I don't do:
Hands-on software development - I am a developer with fluency in multiple technology stacks. I can write software actively but I can add a lot more value to your organisation in other capacities. I can help your teams build things from time to time by helping them architect and write code if necessary, but I would not like to be a full-time developer building software for you.
Staffing - I am not a contractor who can provide engineers on demand. That's not something I do or intend to do. However, if we are working together, I can try my best to make introductions with people who might be looking for opportunities or recruiters in my network who do that kind of work.
About Me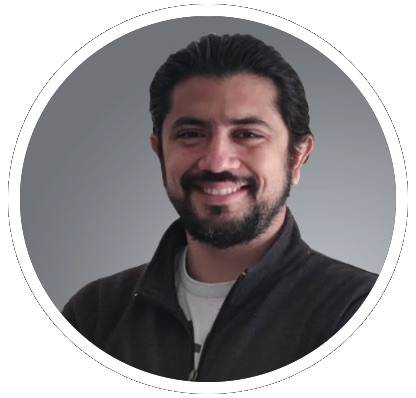 I have a decade of experience working as an engineer, manager and a technology leader. Most recently, I worked as VP Engineering (DevOps, Platform Engineering & Security) at Blinkit (formerly Grofers). Prior to that, I worked for Wingify. Read more about me here.
I have mostly worked with startups and scale ups (growth-stage) companies. While I can work with companies at any scale, I am more effective in understanding and helping startups scale their product and engineering.
The value I can add to your organisation is my experience in building products and teams from Zero-to-One or One-to-Ten. I can work with you to provide actionable solutions to the challenges your teams are facing in product development, platform engineering, engineering practices and ways-of-working, information security, compliance and scaling technology teams.
Areas of Expertise
Leadership - technology strategy, technical debt prioritisation, compliance, goal setting (OKRs), mentorship, vendor management, career development
Skills - agile, DevOps, SRE, CI/CD, scalability, web development, microservices, cloud engineering, cloud cost optimisation, platform engineering, cloud-native development
Technologies - I have experience with modern development stacks with the most experience with Python, Javascript and cloud-native technologies. I am agnostic to tech stacks and can pick up things quickly if need be.
Write to me
Help me understand your challenges by writing to me about what you are looking for. If I feel I can help, I will get back to you to setup some time to talk further.
Write to me