2022 — Year In Review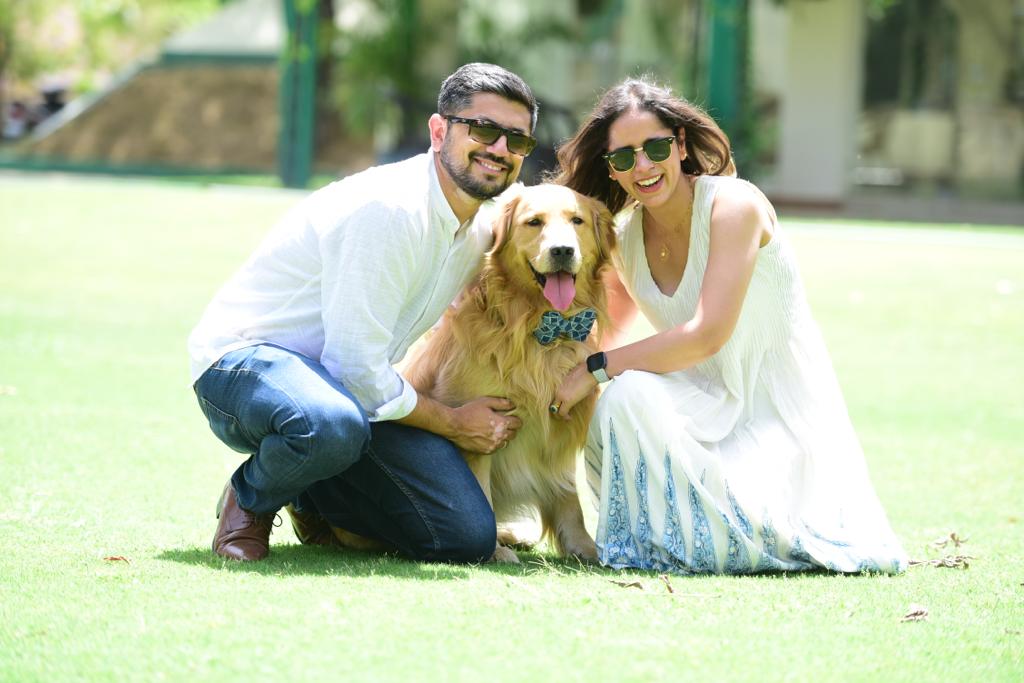 Back again with another personal Year In Review. I am late as always with all my writing commitments, but I do hope to keep up.
2022 was an interesting year in so many ways. Besides the world bounced back from COVID, I had a bunch of interesting things that happened, a lot of them were firsts. I started the year by ending my long stint of 6.5 years at Blinkit. I was excited about the change and not doing anything at all for a while or taking a break. It was an interesting year.
The Break
It has been a year since I left Blinkit after my long 6.5 years there. I took the much needed break and not do anything for a while and focus on some life goals along with not worrying about a job. It was an interesting experience. My one key takeaway from this break is that no break is long enough to sleep enough and wake up late, watch Netflix, hangout with friends and just do nothing. In fact, it is addictive especially after an intense work tenure at a growth stage company. Friends from Blinkit who quit and decided to take a break would agree 👊
The break started with my three close friends getting married. What a great fun it was raging all those weddings, with the entire gang coming together after a long time. It was a perfect start!
Break Means Travelling
One of the things that Sonam and I really look forward to is traveling and seeing new places. Not having a job allows you to do that for extended periods of time. So we had to make the most of the opportunity.
Bahrain - Right after our friends' weddings we headed over to Europe to travel with a stopover in Bahrain to visit my brother Vaibhav and his wife Isha. Our visit to Bahrain had been due for a long time. So we decided to club it with our little Euro trip to Belgium and Netherlands. It was our first time in Bahrain. Cool place with enough ways to spend money, shop, eat and have fun. Driving around in most Gulf countries is a great experience, so we did that. Speaking of driving, one of the major things we did there was to watch the first Formula 1 race of the season. Bahrain was lit. All you could see everywhere was F1. That's the biggest event the country hosts. So that made our visit even better. As for the race experience, it was our first live F1 race. And we couldn't have asked for anything more. The race was full of action and surprisingly great performance from Charles Leclerc and Ferrari winning the race and defeating the regulars. Full value for money!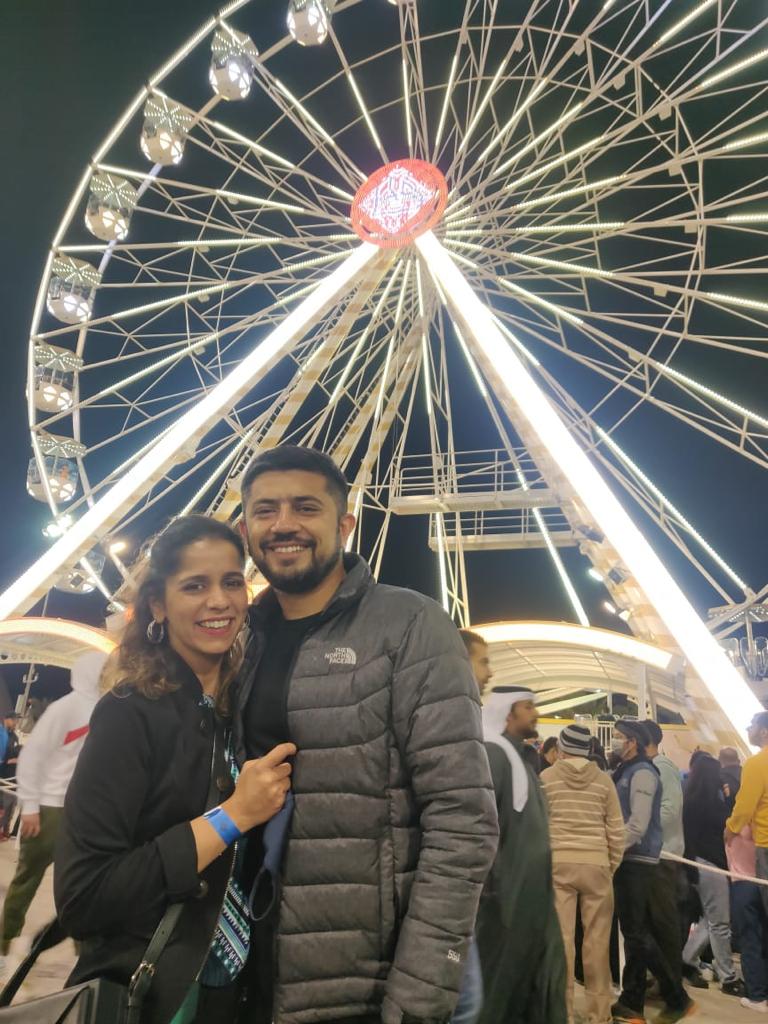 Euro Trip (Belgium and Netherlands) - we headed over to Belgium and Netherlands after Bahrain. We started in the city of Antwerp where we spent 2 nights and then drove to Bruges via a stop over in Ghent for a few hours. Bruges feels like it has come straight out of a fairy tale book. Cute little charming city with lots to offer. Bruges is where we ended our time in Belgium. We then drove to Keukenhof for a day trip and then stayed two nights in The Hague. The Hague was nice stay where we decided to just slow down and relax a bit instead of hopping from place to place for sight seeing. After the much needed slow down, we drove down to Delft for a day trip and then stopped in Alkmaar for a night where we hoped to see the Cheese Market but missed it because we didn't do our research well. They do that on Tuesday every week. Also, there isn't really much to do there besides the cheese market and it can easily be a day trip from Amsterdam. But the trip was still worth it because we bought some of the most crazy cheese there. Our next stop was Giethoorn, another town that feels like comes straight out of a fairy tale book. They have no roads there, only walking tracks and water ways to go around by a boat. Imagine that! We stayed there for a night and then drove to Amsterdam which was our last destination. We stayed in Amsterdam for 4 nights, had endless. Can't stress enough on how beautiful Amsterdam is. But the city has so much to offer. I think our highlight in Amsterdam was the discovery of Gyro.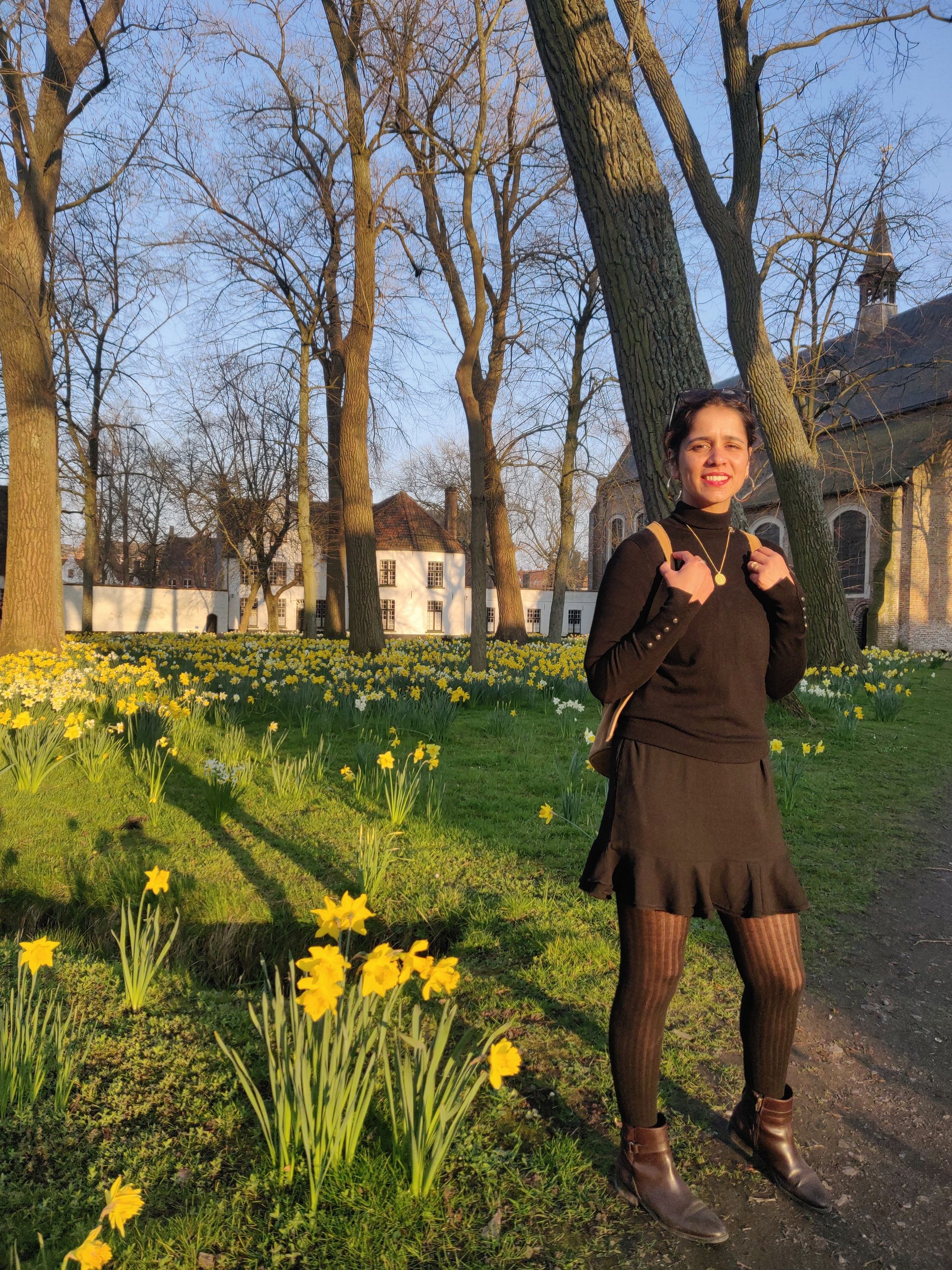 Goa - Goa just always works out. We traveled to Goa to celebrate my birthday. But this time around, we decided to stay in South Goa (actually south of South Goa) at this stunning property called Cabo Serai. Head over to this beautiful place to stay away from rest of the Goa and have a beautiful secluded beach with backwaters to yourself.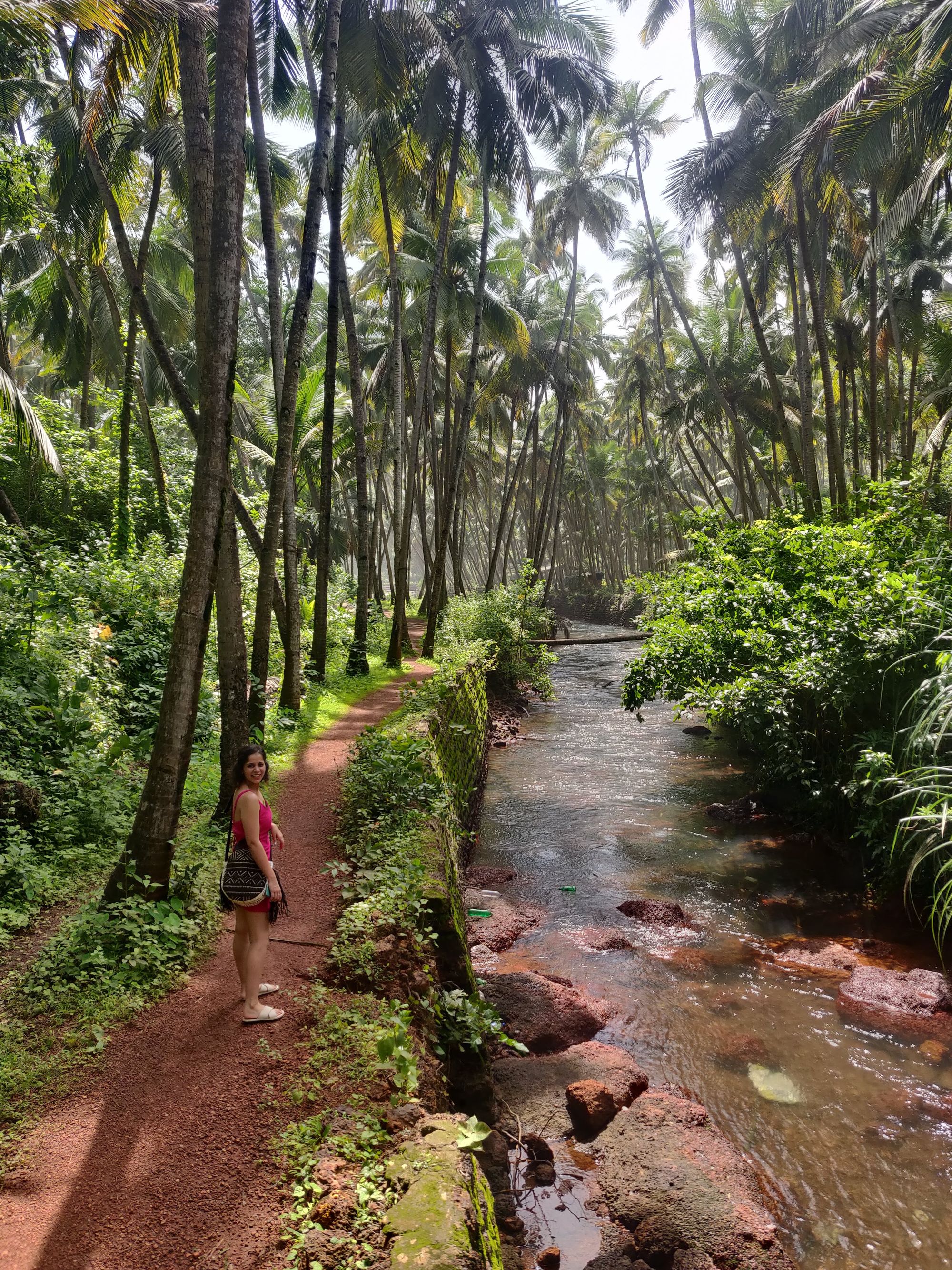 Landour - I had no idea about what Landour has to offer. I think it is the most ideal hill station destination for me - adequately developed, well connected and yet secluded. It is so charming. It was also a special trip because we went there to celebrate Sonam's birthday and also took Django along. It was our first trip where we saw the town along with Django and took him to almost wherever we went including cafes. Since it was a super busy weekend in Mussourie, we just stayed in Landour and didn't even care to go to Mussuorie.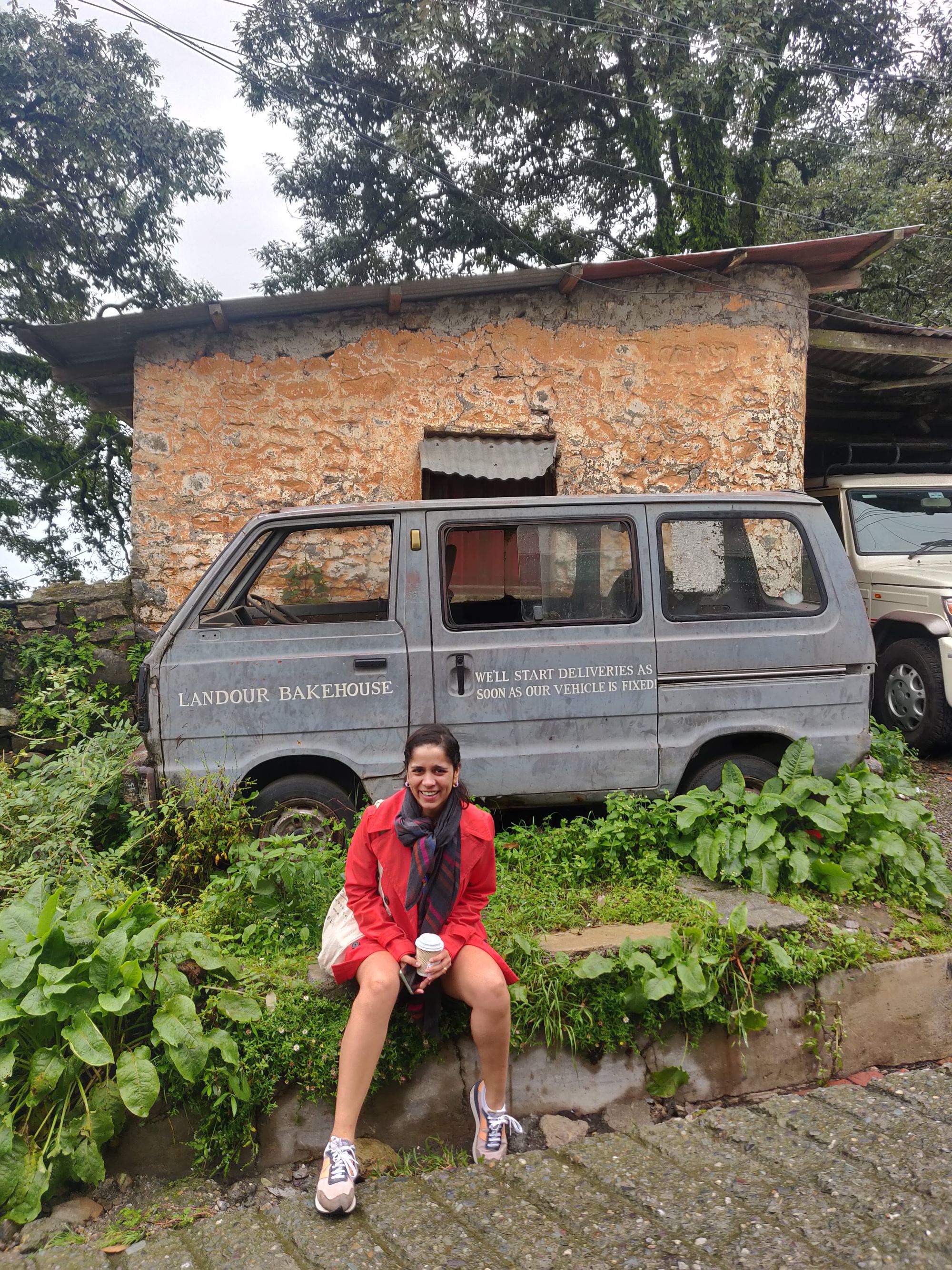 Maya's Crest, Kasauli - this is place we have been trying to go to for a few years. We finally got the chance to do this. This boutique stay has been one of the most unique travel experiences. Besides the fact that the house is beautiful and is situated at just the perfect spot for the most stunning views and hill experiences, the host Usha Hooda is the one of the most interesting and inspiring people we have met in our lives. When you stay at Maya's Crest, expect to be hosted by Usha. She ensures that you have a great stay, oversees that you are well fed, tells you thrilling life stories that keep you hooked. It's not a hotel, it's her house. So you get treated like you are at someone's house. Mastaan (her pet dog) makes it even more homely.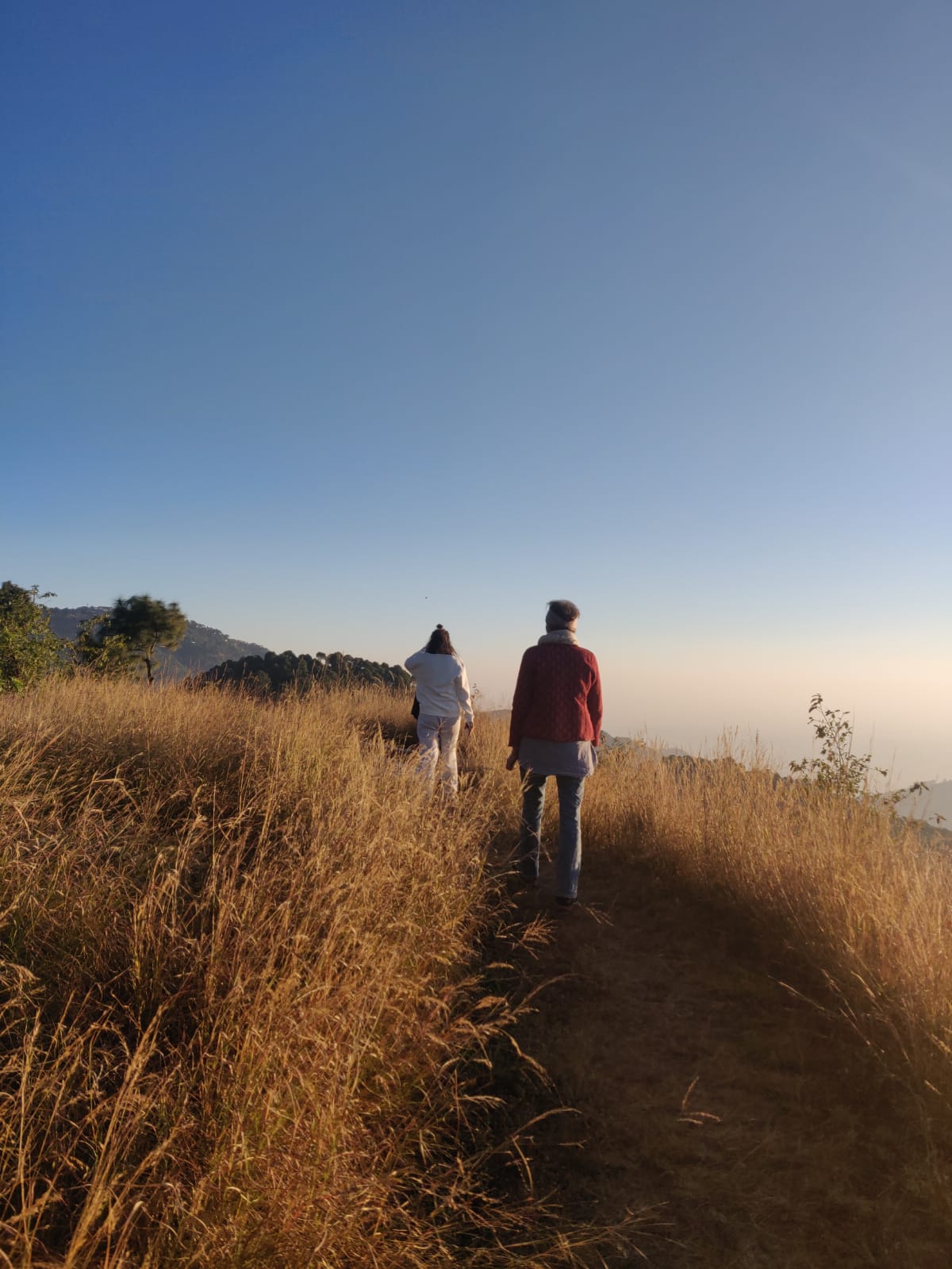 We hoped to travel more. There were two other trips that were meant to happen but got cancelled due to logistical issues and family emergencies. Hopefully, 2023 brings more travel opportunities for us ✈️
Exploring Startup Ideas
After taking the much needed travel and doing-nothing break, I started looking for what should be next for me work wise. There was an itch to startup and build my own company. I joined ODF 14 to pursue that goal. I also explored a couple of ideas seriously.
My first idea was something I felt very passionate about and worked a lot on during my time at Blinkit. But as I explored the idea more, I realised that the space has become overly crowded and it didn't make sense to enter it now.
The second idea I think was a solid idea. I even built a small POC and spoke to potential customers. But i gave it up chasing it, largely due to lack of clarity about what exactly I want to do in life, which was holding me back from committing to take the leap. This one was a downer but I still learned a lot of things in the process, particularly how to interview customers.
Also, I bought the first laptop in my life with my own money. While I have always known, I really felt it this time - MacBooks are expensive. Buying that shit hurts 😂
Started my own tech consulting practice
When the exploration of startup ideas was not becoming concrete, I started thinking what else I can do. Some friends doing their own startups reached out to join them. But I was not ready to take a job or even join as a cofounder yet. But I started spending time with them for free. After a while, I realised that advising startups and growth stage companies can be a decent interim way to work and meet interesting people. I had thought of consulting in the past several times. Felt like this is a good time to give it a try. So I started my consulting practice called Three Ways Consulting.
It has been a great experience doing this. Starting your consulting practice is also building a business so it comes with its own set of challenges. I felt that it would be easy to start consulting with my network. But I did not account for the cold start in consulting and faced a lot of issues initially like getting leads, spending enough time to nurture them, structuring the engagement, pricing, etc.
I had to spend a lot of time reviving my old network and connecting with people I hadn't met in years. I think the key thing that I learned was starting anything is not easy. In case of consulting, you have to like meeting people and networking. You have to build relations and even create value for free to establish authority and get your potential customers to like you. This definitely takes a lot of effort. Besides that, there is definitely a lot of context switching when you work with multiple clients. And context switching is hard.
But hard things aside, I have enough clients that give me a decent amount of business. I like working with them. They are doing interesting things in their companies, solving interesting challenges and I am happy to be a little part of their journey. Another thing that I also really liked was getting back to writing some code from time to time for my clients. So fulfilling 🐱‍💻
Retrospecting on the break and the year
I had taken the break to be able to focus on a few things in life which I otherwise had not been able to. So while there was no professional goal during my break, I had some personal goals.
🚀 Some of the highlights are: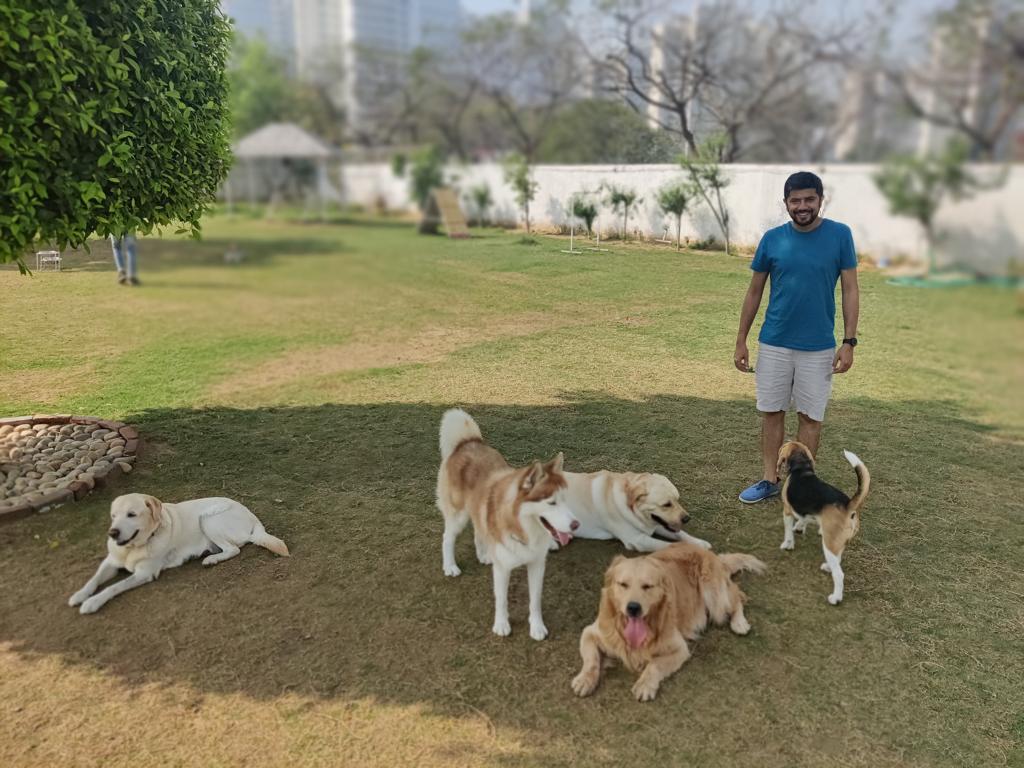 Had a long streak of cooking regularly. I feel slightly more confident in my cooking to impress Sonam (well, sometimes)
Came across Farnam Street and learned about "learning"
Spent time learning Statistics and Data Analysis in Python
Spent more time with Django at home, on walks and playing in dog parks
Spent more time with my Bua
Spoke at multiple tech conferences and events (see some of them here)
Wrote a few blog posts (see some of them here)
Rebuilt this website in Ghost
Regularly provided mentoring sessions to engineers on Plato (although I don't like their business model, anyone up for a collab to build an alternative?)
😔 Things that didn't go so well:
No running, no other health focused initiatives - I wanted to regularly run during my break and I was not able to do it because of the knee injury caused due to running too much (200kms in 17 days) and not taking care of myself. Not being able to run or do any other physical activity generally demotivated me and didn't give me enough strength to keep working on improving my health. In all of this, I learned that ageing is real and you can't brute force your way into everything. It seems to be getting better now and I hope to get back to it soon.
Wish I had read more books - I say this every year. I managed to read only 3 books. This is one of those things that I struggle doing. I wonder what the real reason. May be its not a focus problem but a lack of desire to read. I have to think about this more deeply to find the real reason and work out of the cycle of not meeting this commitment every year.
Left a few projects and blog posts mid way - struggled to find the time to complete a couple of my side projects and complete a couple of blog posts. I hope to complete them in 2023.
People I want to thank
My wife Sonam for being an absolute rock and supporting me through the time when I didn't know what to do after leaving Blinkit. Thanks for guiding me, giving me the comfort to feel that it's okay to not do anything, patiently listening to me and helping me figure things out. I was often very lost but you were always there to make me feel safe. Thanks a lot for that and for a ton of other things that you do. I love you 😘
Our friends Nupur Gupta and Akshat Bansal for being our saviours at the toughest times and for being second parents to Django. Thanks for being there. We are lucky to call you guys friends ❤️ And Django is lucky to have Zorro and Bucky as his buddies 🐕
Our friends Radhika Joshi and Major Dheeraj Bisht for being killer hosts again and making it a fun and memorable new year's eve celebration in Patna (of all the places in the world) 🎉🥂🥃 That Champaran Mutton is to die for!
Heading into 2023
The beginning of 2022 was exciting but soon turned into a lot of unknowns. With a lot of those unknowns resolved, I feel a lot more excited about 2023. Here are a few things that I might do in 2023:
Complete some of those side projects from 2022
Figure out a way to run sustainably by training for it
Cook more often
Read 5 books (last year was 10 books)
Learn a non-technical subject like economics
Attend an international tech conference IRL
Build some product on the side, for the fun of it. Carrying forward from last year. I would like to at least finish one of the projects I started.
---
That's all folks. Looking forward to an exciting 2023! 🚀